Greetings, Family and Friends!
It's time for another belated holiday letter from the McHardy/Griffis household! (On the Orthodox calendar, Old New Year is celebrated on January 14th, so we're actually still just barely in the holiday season!) Although 2012 was a very different year from the last few (no international traveling, no big moves, no job changes, etc.), it was a busy year for us here in Denver, Colorado!
Alex celebrated his one year anniversary as a user interface web developer for Beatport, and all his hard work was rewarded with a nice raise! A big success for his team was developing a website for DJs to upload and sell their mixes. He continues to play hockey every week, and his team won the league championship last spring! Alex's newest hobby is fixing up our old road bikes and tricking them out with colorful tires and accessories. He also became an expert chef and dishwasher while Emma spent her evenings doing school work.
Most of Emma's time this year involved studying for her Master of Public Health degree at the Colorado School of Public Health. She completed an internship and final master's project at Denver Public Health, prioritizing injury concerns for school students (bullying, assaults, suicide, and sports-related injuries). All her hard work has paid off, with a scholarship awarded by faculty members in recognition of her academic and leadership excellence. With just one course left to graduate, Emma's pretty darn excited to get the degree finished and start making an impact!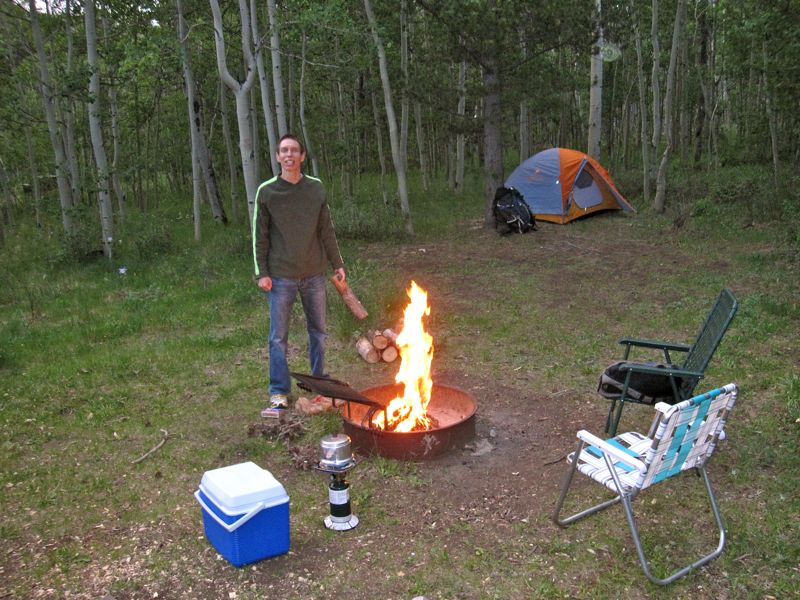 Of course, we kept ourselves pretty busy outside of work and school. We joined Park Hill United Methodist Church in the spring, serve as ushers every-other-week, and have made great new friends through our young(ish) adult small group. We also played on the church's summer softball team and contributed to the team's "perfect" 0-11 record. Of course, living in Colorado means occasional trips to the mountains for hiking (including summiting Emma's first "fourteener," Mount Bierstadt), skiing, and camping. We spent a lot of time on our bikes, commuting to/from work and school and generally just riding around town.
2012 found us mourning the deaths of Alex's grandparents, Rudy Kunza and Hazel McHardy. Fortunately, we were also able to spend some good quality time with family. Our parents made it to Denver for visits, complete with brewery tours, skiing, and hiking. We also got to spend some time in Missouri and North Carolina with the McHardys and Griffises. Emma's sister, Anna, moved to Denver in the summer to start nursing school, and Alex's twin brother Bill just moved to the state with Steph and Jonah. We're pretty thrilled to have some siblings nearby!
As for us, we'll become a family of 3 sometime in late February or early March with the birth of Baby McGriff/Griffardy! We can't wait to meet the little one and begin the wild and crazy adventure of parenthood! Emma is particularly excited for the kiddo to stop using her ribs as a jungle gym.
So, here's to a happy, exciting, and fun-filled 2013 for us all! Remember that you always have a home-away-from-home with us. Happy New Year!
Love and peace,
Alex & Emma
2012: A sampling of pictures from the year.